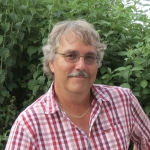 Loturi trimise:
41
Loturi primite:
35
Loturi în progres:
9
Stele primite:
4.98
Ţara:
Australia
Limbi:
English, German
Membru din:
01 Martie 2021
Ultima activitate:
05 Decembrie 2021
Hi all, have been collecting and exchanging USED stamps for many, many years. Main countries of interest at the moment are
. Thailand, Singapore, Hong Kong, Malaysia
. Switzerland, Spain, Portugal, United Kingdom
. Iceland and other Scandinavian countries
. New Zealand and Pacific Islands.
If you want to make me really happy you will send me some recent (last 10 years) commemorative stamps from these countries and/or from your own country.

And please put some recent stamps and a nice postmark on your envelope.

I don't collect CTO stamps and stamps from Poland, Bulgaria, Hungary, Russia and Romania, and I have all stamps from Germany (except some expensive ones from pre-1945).

Thank you very much in advance !