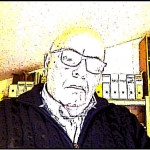 Loturi trimise:
15
Loturi primite:
14
Loturi în progres:
6
Stele primite:
4.67
Ţara:
Italia
Limbi:
Italian, english
Membru din:
24 Iulie 2018
Ultima activitate:
14 Februarie 2019
Hi, I am Gianfranco from Italy.
I collect all the world till 1980. I do not collect more recent stamps.
I would hence really like old stamps, even very common and/or repeated, but nothing more recent than that date.

At this time I am looking forward South America and Asian stamp, any stamp from the world is indeed well accepted.

Please don't send me:
- CTO stamps (everybody knows the mass issues of stamps from Cuba, Vietnam, Trucial states, Mongolia, recent from African countries, Soviet Union (CCCP) post 1960).

Please limit the use of definitive types.

Have fun collecting!