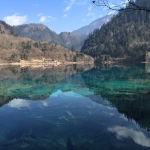 Loturi trimise:
5
Loturi primite:
3
Loturi în progres:
0
Stele primite:
4.40
Ţara:
Hong Kong
Limbi:
English, Chinese
Membru din:
15 August 2019
Ultima activitate:
10 Decembrie 2019
Hello, greetings from Hong Kong.

I collected stamps for years, both cancelled and mint stamps are welcome.

My themes include food, university/college/school, trains, cars, bridges, castles, historical events, postal services and any stamps from Japan.

Do not send me animals/insects of any kinds and limit the number of definitives please. No CTOs.

Please only include undamaged stamps and stamps unstick on the paper.

Please kindly limit the definitive stamps in your mail.

Have a nice day!